Scroll down for my wedding brochure..
INVESTMENT
I like to keep things simple, you can choose from two full day packages, giving you the option of having either digital files or additionally a beautiful bespoke wedding album.
With each package, you will receive a handcrafted box which contains your USB and 10 6×4 prints. Additionally, I'll send you a private online gallery for you to download and share your photographs with family and friends.
Of course, no two weddings are the same and so if you're looking for a little less coverage then please let me know and we can chat through your plans and I'll send you over a bespoke package!
I'm not just your photographer on the day, I'll be there throughout to help you with anything. Like recommending local suppliers, chatting through your timings or anything else you might need help with! If you love the style of my photography then please get in touch and we can chat through it all!
PACKAGE ONE
Full Day Digital
Pre wedding consultation . Up to 10 hours coverage . USB of 600+ photographs . 10 6x4 prints . Password protected online gallery
£2200
PACKAGE TWO
Full Day - Digital & Album
Pre wedding consultation . Up to 10 hours coverage . USB of 600+ photographs . 10 6x4 prints . Password protected online gallery . Handcrafted 10x10 Album
£2650
01.
Full day coverage
Second Photographer
£350
02.
1 hour session
Pre Wedding Shoot
£245
03.
A little longer..
Additional hours
£200 per hour
My Style
My approach on a wedding day is super relaxed. I love to document moments as they happen. I don't tend to plan many shots as I love capturing the day as it unfolds naturally.
My favourite images from wedding days are always those ones where you, your family and friends are laughing, crying & throwing some questionable dance moves! Those are the ones that make me love what I do. Don't get me wrong, I LOVE couple portraits (especially at golden hour) but I don't spend too long on these. I want you to enjoy your day with your guests too. This is why when it comes to family group shots, if you're wanting a long list of 20 different variations then i'm probably not the right gal for you! That being said, I will always make sure I grab those important group shots of those who mean the world to you, I just don't like to spend forever doing them, especially with how quick that time goes!
My Style
When it comes to your couple portraits, I love just going for a little walk around the grounds of your venue, not posing you too much but guiding you sometimes on where to stand so you feel super relaxed. A lot of my couples tell me they're nervous in front of the camera, and I completely get it!! But honestly those nervous laughs you do when you're looking at each other are always the best images. So don't worry!! They usually take place 15 minutes or so before food, and another little 10 minutes after during golden hour if we get one!
Other than that, I just join in like any other guest whilst constantly shooting and looking for those moments!
TESTIMONIALS
We cannot recommend Sophie highly enough!!! Her photos are utterly beautiful, captured the essence of our wedding day (in all its ridiculousness and fun and happiness) so perfectly, and she is an absolute joy to have around. We couldn't have asked for a better photographer, and couldn't have imagined better photos. She has such a talent for capturing the intimate moments as well as the loud bright brilliant ones. Every time we look at our photos, they fill us with the joy of the day all over again, and we feel so incredibly lucky to have such perfect memories of the happiest day of our lives.
Every single photo she's taken is absolutely glorious, and she got into the spirit of the day so amazingly, and words can't describe how brilliant she is in every way!
-
Emily & Pip
Sophie is by far the single best photographer I've ever met! Every photo looks so natural and she really captured those little moments you don't even realise are happening throughout the day! She was so relaxed and really felt like a part of our wedding party! I know I'm going to have a house full of shots from the wedding and I honestly can't wait. Thank you so much Sophie, you really don't know how much capturing our day has meant! X
-
Sarah & Gareth
Thank you so so much for capturing our wedding day Soph. You were amazing and our photos were perfect. The comments we've had on them have been the best. From day one, you were easy to talk to, took all of our thoughts on board and provided suggestions (even responding to all my messages about photo ideas). When you arrived to mums house on the morning of our wedding, you slotted in and just got on with it, we sometimes forgot you were there, just being one of the girls, fitting in perfectly. Friends at the wedding thought you were one of my close friends, you got on so well with everyone. Your attention to detail and presentation was lush, not forgetting our wedding album, photo box and our thank you cards. Thank you so much for everything!!! 100% recommend you Soph, you were the BEST!
-
Abi & Mark
Beautiful Handcrafted 10x10
ALBUM
I absolutely love seeing photographs in print. My handcrafted album is 10x10 in size with 20 spreads (40 pages). You will have the opportunity to personalise your album by choosing from a variety of different colours in linen. You can also opt for Leather at an an additional price.
BOOK
Your USB box & 10 6x4 Prints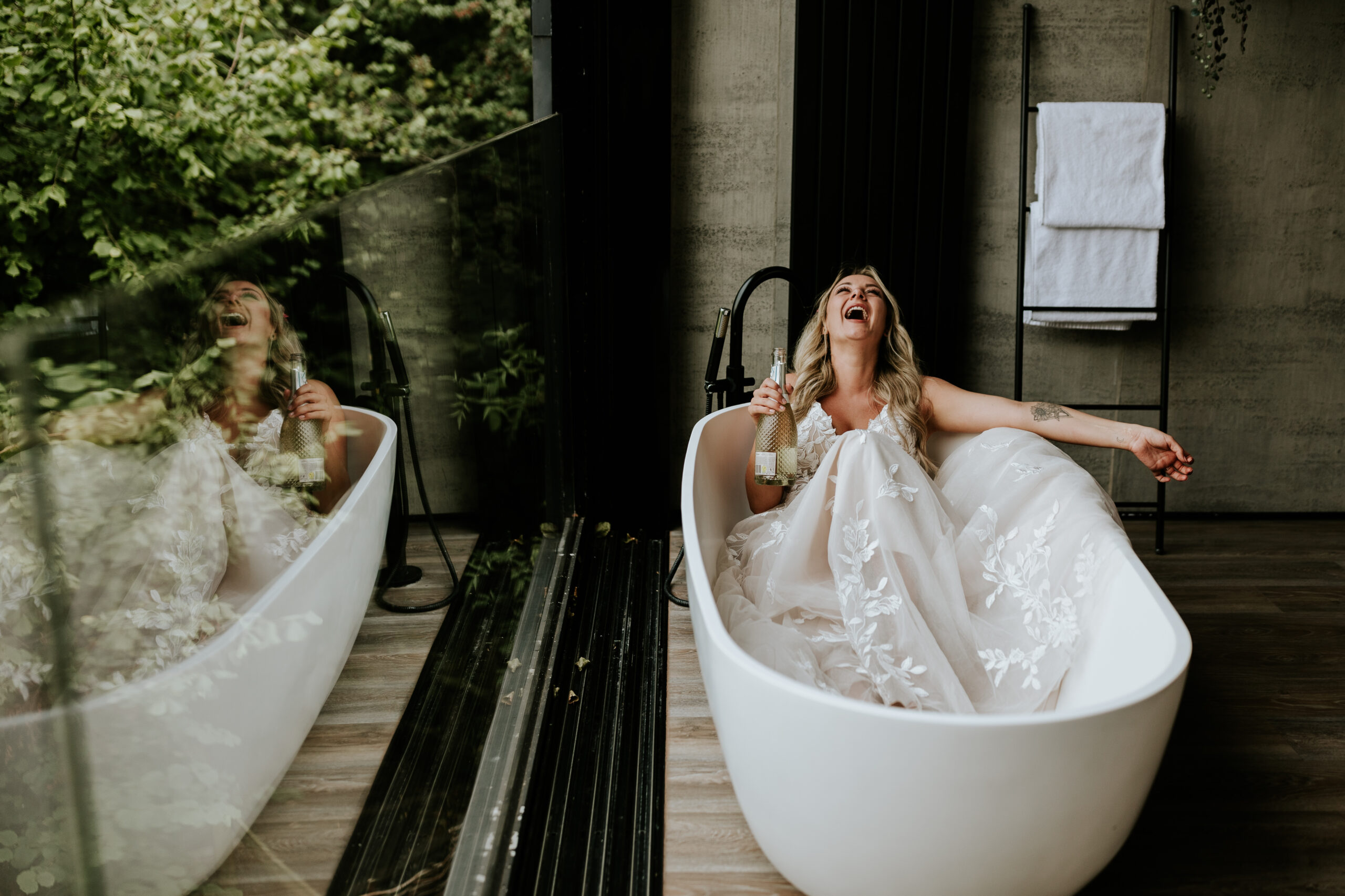 2022 Wedding Highlights 2022 – WHAT. A. YEAR. Firstly thank you so so much to all the incredible couples and suppliers I've got to work with, I say this nearly every year but I make so many lush friends and getting to call this a job is just unreal still. It was my busiest year […]